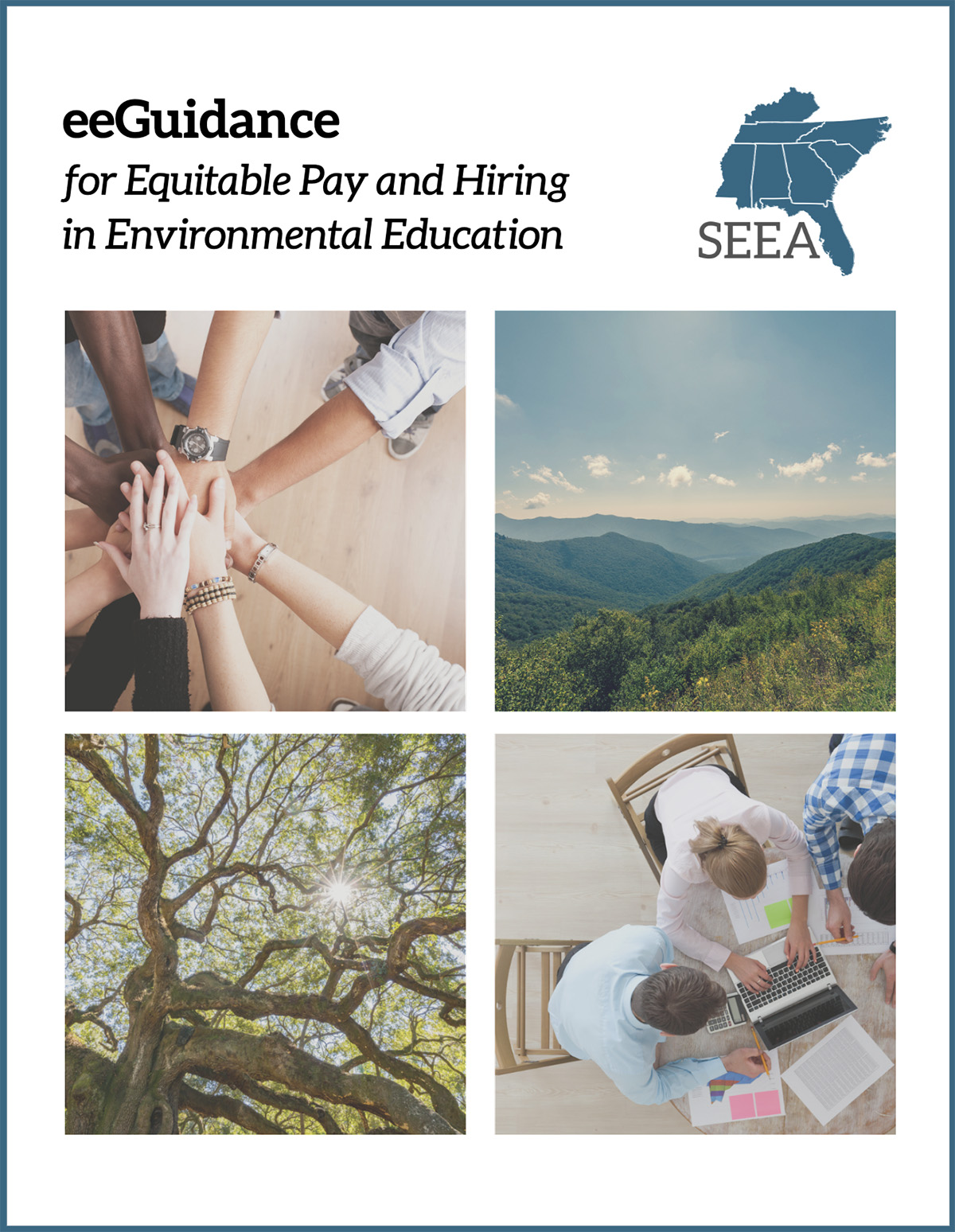 The Southeast Environmental Education Alliance (SEEA) recently released a report, eeGuidance for Equitable Pay and Hiring in Environmental Education. The Association of Nature Center Administrators (ANCA) is proud to endorse this document as an exceptional resource for ANCA members, and for all nature centers, outdoor schools, and related organizations.
As the eeGuidance shares, our profession's current trends in compensation and hiring practices are unsustainable and often inequitable. On average, environmental education positions pay significantly lower than comparable fields. The field also remains overwhelmingly White, while Black, Indigenous, and People of Color (BIPOC), people who are disabled, and LGBTQIA people do not feel as welcome as their counterparts — as seen in ANCA's own Culture Survey.
FROM THE eeGUIDANCE
Environmental organizations have historically been and are still majority white, and while many full-time staff are female, leadership and board members are generally male. As a result, access and program design have not supported everyone who wants to work or participate in environmental education.
While SEEA bases its data within the Southeast region of the United States, the document remains applicable to all organizations throughout the US and Canada. It also directly addresses that staff throughout our entire field are underpaid, and we cannot only look within our profession at pay standards: as the document says, "benchmarking pay against like organizations in a sector that is known for underpaying people is an unspoken agreement that the practice is acceptable."
The eeGuidance contains clear recommendations for pay and benefits, position design, recruitment, processes and practices; we encourage organizations within our field to ask how they might apply these recommendations to their own organizational structures. The ultimate goal of these recommendations is to improve employee retention, attract more diverse talent, create a sustainable career path, and establish our field as a viable profession.
I am excited to share this resource with our profession and grateful to SEEA for their work. I encourage all ANCA members to read and share the report with colleagues, board members, and other organizational leaders. We need to enact change immediately, and the report provides the guidance to remodel employment in our profession.

— Jen Levy, ANCA Executive Director