ANCA serves a variety of organizations within the nature center field, and a unique category within these organizations is the outdoor school.
Outdoor schools are educational organizations offering immersive and overnight programs that connect participants to nature and each other. These programs are youth-based and academic, focused primarily on public school partnerships where students and classroom teachers participate for multiple days, sharing educational activities and meals.
While outdoor schools hold most programs outdoors, they also have indoor spaces such as classrooms, labs, and dining halls to comfortably accommodate students, classroom teachers, and other adult chaperones. Some outdoor schools have dormitories to host participants overnight.
Outdoor schools are located throughout the US and Canada. They are largely nonprofit organizations, though some are government-affiliated. Several outdoor schools are based in national parks, operating in partnership with the National Park Service.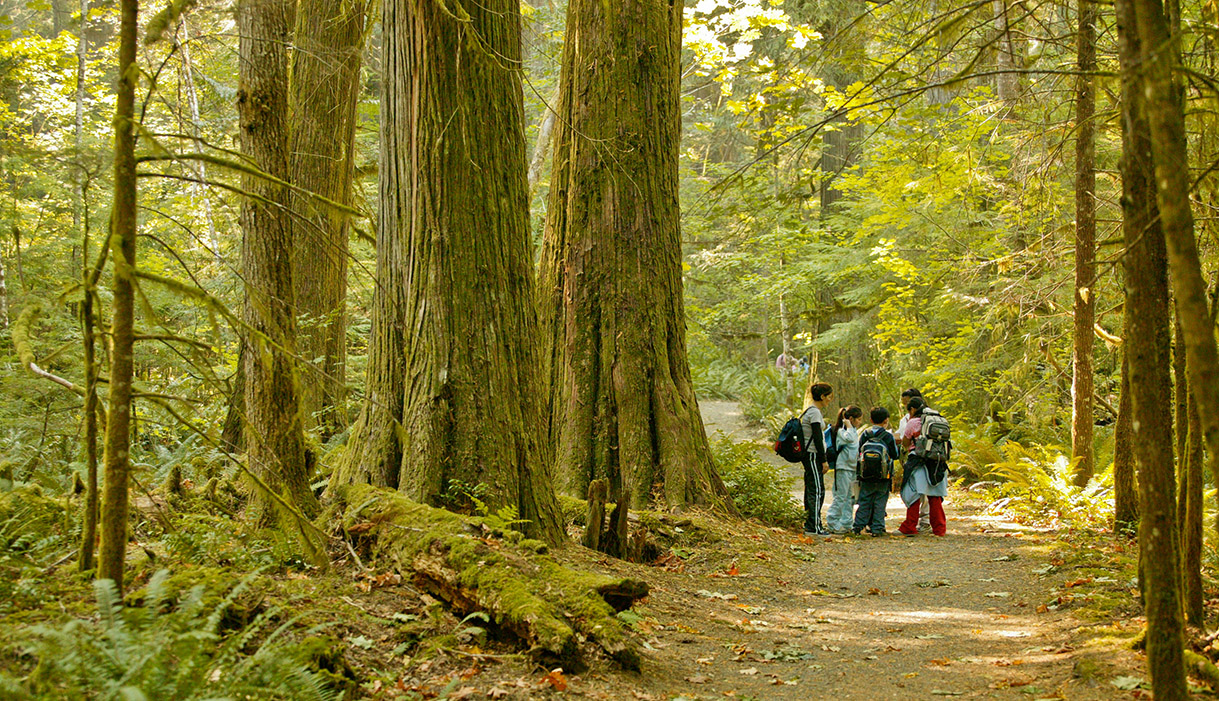 A program at the North Cascades Institute, an outdoor school in Washington.
A Novel Approach to Education
Programs
Programs at outdoor schools have unique features that distinguish them from other educational experiences. Prominent features include:
Education in the outdoors
Students at outdoor schools learn primarily outside, though indoor spaces and equipment reinforce lessons from nature. Programs are rooted in environmental education, where students learn about nature-based topics and ecological processes. Programs are not limited to traditional nature education, however; students may learn about sustainability, energy usage, history, technology, and more.
Multi-day experiences
Programs typically take place over multiple days (most often 3-5 days). This allows students to have in-depth, immersive experiences in a new environment. Such experiences go far beyond the content of a brief field trip, so that students can fully engage in the educational content and process.
Experiential learning
Because outdoor school programs are academic in nature, they go beyond recreational activities by incorporating experiential learning in science, conservation, and sustainability; students learn hands-on through observation and study. For this reason, outdoor schools successfully partner closely with school systems on curriculum and programming, and many outdoor schools are accredited as educational institutions.
Social and emotional learning
Outdoor school programs also feature social and emotional learning that develops participants' sense of self and community. Because they live and learn together, students develop close ties to their surroundings and peers, all the while engaging in the immersive study of ecological processes and how people connect to the environment.
Outcomes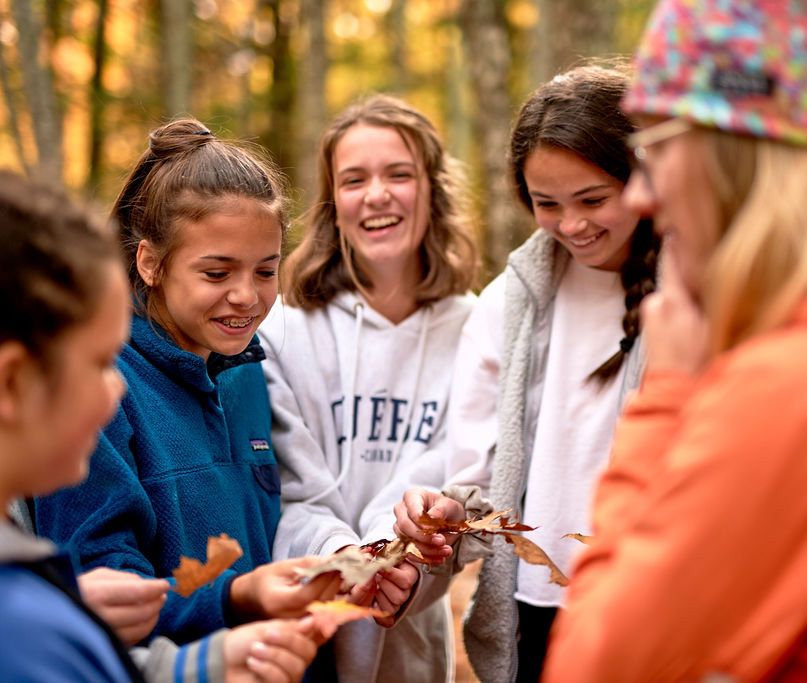 A program at The Ecology School, an outdoor school in Maine. Photo by Lone Spruce Creative, provided by The Ecology School.The outdoor school approach motivates change through inspiration and knowledge. By providing firsthand connection to the outdoors, outdoor schools promote environmental literacy within students to help them understand and address the ecological, social, and climate challenges of our time.
Through these experiences, students develop skills in the sciences and natural resources, as well as social skills that will allow them to thrive in collaborative environments such as school and workplaces. The ultimate goal is for systemic change in which communities become more sustainable and socially connected, while empowering students to grow as healthy individuals.
Where are Outdoor Schools?
Outdoor schools are located throughout the US and Canada. The following map shows ANCA members that serve as outdoor schools.
Outdoor School for All
Outdoor School for All is a movement that aims to provide every child with at least one outdoor school experience during their K-12 education. ANCA is coordinating a national Outdoor School for All campaign; many states are currently pursuing statewide legislation, while two states — Oregon and Washington — have already enacted Outdoor School for All state funding.
ANCA's national campaign aims to increase opportunities for children to connect, learn, and be inspired at an outdoor school. Our goals include:
Establishing new outdoor schools
Strengthening existing programs
Providing the funding for more students to access these organizations
We are building a network of current outdoor schools that want to be part of this campaign, and identifying where to focus our efforts. If you would like to help identify the current impact of outdoor schools, please complete this form.