Directions Journal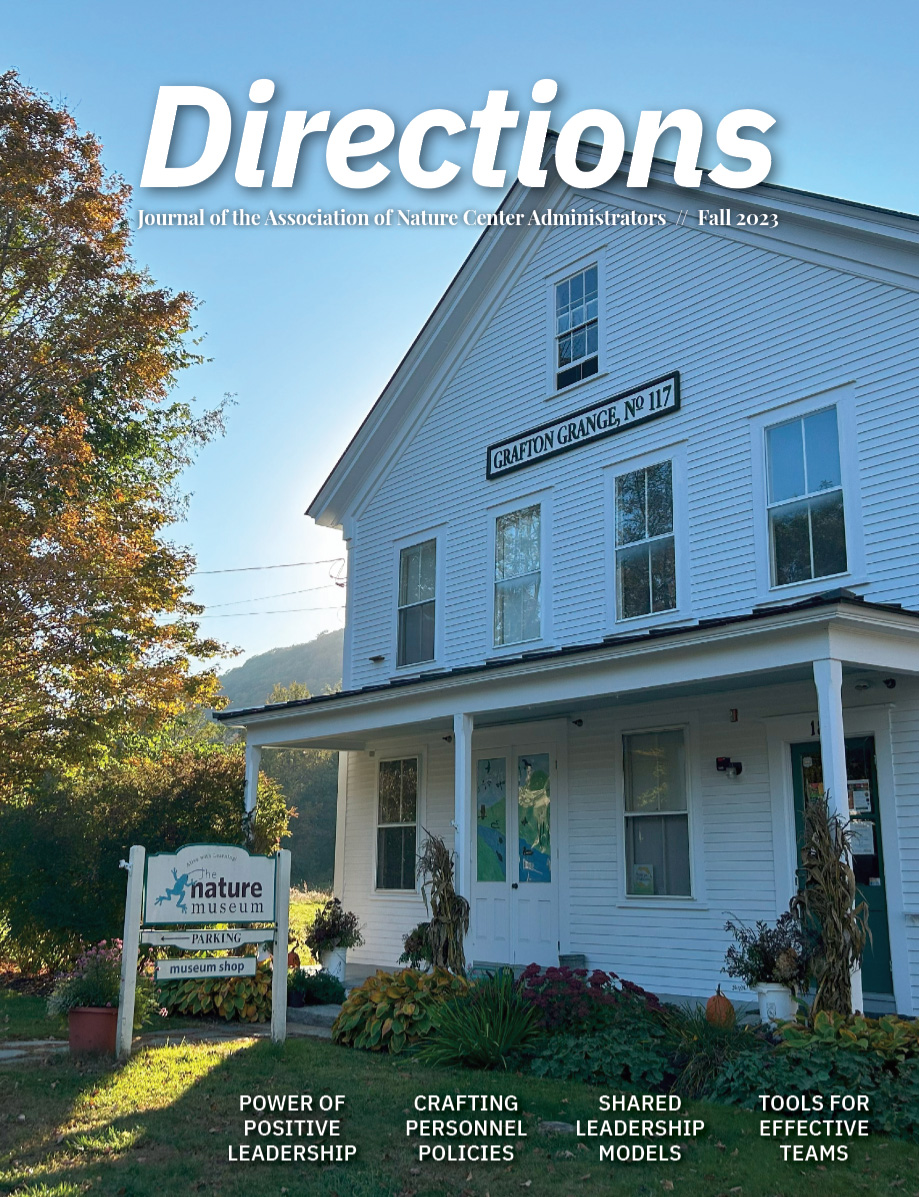 A distinguished resource for professionals at nature centers, outdoor schools, and related organizations, Directions is the official digital journal of the Association of Nature Center Administrators (ANCA).
Within the pages of Directions, readers encounter a diverse range of topics that span the breadth of organizational management within our field. From practical strategies for operations to innovative approaches in leadership, each issue explores the profession's current trends and best practices.
Latest Issue
The Fall 2023 issue of Directions features articles about:
Reflections on the 2023 ANCA Annual Summit
Personnel policies
Shared leadership models
Working as a team
ANCA Leadership Awards
Civic Engagement
Content and contributions come from North Branch Nature Center in Montpelier, Vt.; The Nature Museum in Grafton, Vt.; Blue Lotus Center in West Bend, Wis.; and Pacific University in Forest Grove, Ore.
Articles
Full Journal
Use the following flipbook to read the full journal.
To view fullscreen, print, or download, use the menu items at the bottom of the flipbook.