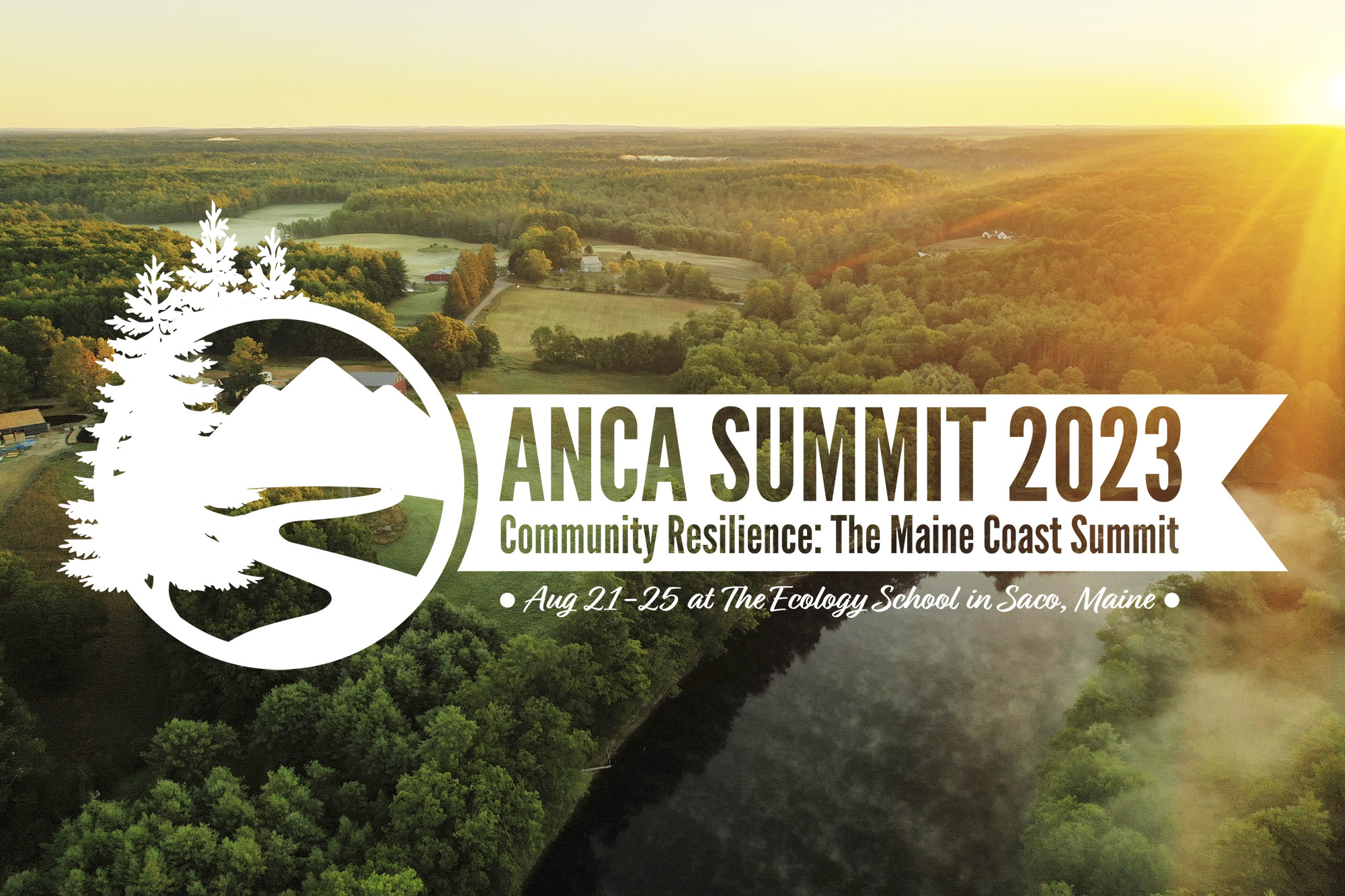 We're gearing up for the 2023 ANCA Annual Summit in August, and we hope you'll join us there. We especially look forward to the experience of The Ecology School's campus at River Bend Farm, a historic 105-acre farm located on a scenic bend in the Saco River, just twenty minutes from the Maine coast.
Below we quickly cover some FAQs about the Summit, but you can head to the main Summit page to learn more about this unique and transformative event.
Who is the Summit for?
Leaders and aspiring leaders at nature centers, outdoor schools, and environmental learning centers. This includes executive directors, CEOs, board members, and managers, as well as staff who are interested in leadership within the nature center profession.
What can I expect to learn about?
All things pertaining to the management of nature centers and related organizations, as well as trends in our profession. Program topics are specific to leaders and aspiring leaders of these organizations, and you will find answers to both big-picture and nuts-and-bolts questions in these programs.
Why should I attend?
If you're part of the nature center field, there is no better space for your professional growth. The variety of programs allows you to engage with both experts and peers who understand the challenges you face and have insights to offer. Beyond programs, too, you have the opportunity to visit multiple nature education sites and see their operations firsthand.
How many people attend?
Typically 100-200 people.
How is the Summit different from other conferences?
The Summit contains programming that is exclusive to an audience of organizational leaders. While other conferences may lightly touch on such programming topics, the ANCA Summit dives deep into the logistics of organizational management.
The event contains traditional conference elements such as workshops, but it also features an emphasis on peer-to-peer learning and connection. Because each participant is a leader (or aspiring leader) at their organization, they already bring with them expertise and experience that they can share. As such, program formats like Facilitated Discussions and Open Space are designed specifically for collaboration and exchange, rather than presentation of a single viewpoint.