Connect with nature center leaders by sponsoring the Summit.
The Summit will bring nature center leaders together to learn, network, and thrive. By sponsoring the Summit, your business can build brand awareness and marketing leads among decision-makers at organizations throughout North America, while also supporting the nature and environmental learning center field as a whole.
As this is the first in-person Summit since 2019, the event is also an opportunity to build personal relationships with our network. Not only can you promote your business, but you can also attend programs, dine with participants, and foster connections that will last beyond the event itself.
Read through the sponsor packages and à la carte options below so you can choose the right opportunities for your business.
"Very key for me that decision-makers attend ANCA."
SPONSOR PACKAGES
All Summit Sponsorship Packages include a booth at the Summit and the opportunity to interact with nature center leaders, a feature in the printed Summit Participant Directory, and a list of the attendee emails who have opted in.
À LA CARTE MARKETING OPPORTUNITIES
If you want to add onto your sponsorship, or you're unable to attend the in-person event but still want to reach participants, you can use the following opportunities.
Advertising in the Summit Guide
The ANCA Summit Guide includes details about programming and the Summit schedule, and is distributed in print at the Summit to all participants.
Full Page Interior Cover Ad — $605
Full Page Interior Ad — $485
Half-Page Interior Ad — $245
Advertising in the Participant Directory
The ANCA Participant Directory is distributed in print at the Summit to all participants. All ads will be at the back of Directory.
Full Page Ad — $485
Half-Page Ad — $245
Participant Welcome Bundle Insert
Insert a brochure, small item, or product sample into the Participant Welcome Bundle.
Event Sponsorships
Throughout the Summit, there are opportunities to sponsor the individual events that take place. Sponsorship includes the display of your logo at the event and inclusion of your organization name in verbal announcements about the event.
Leadership Award Ceremony Sponsorship — $1500
Meal Sponsorship — $1000
Networking Social Sponsorship — $500
Field Trip Sponsor — $400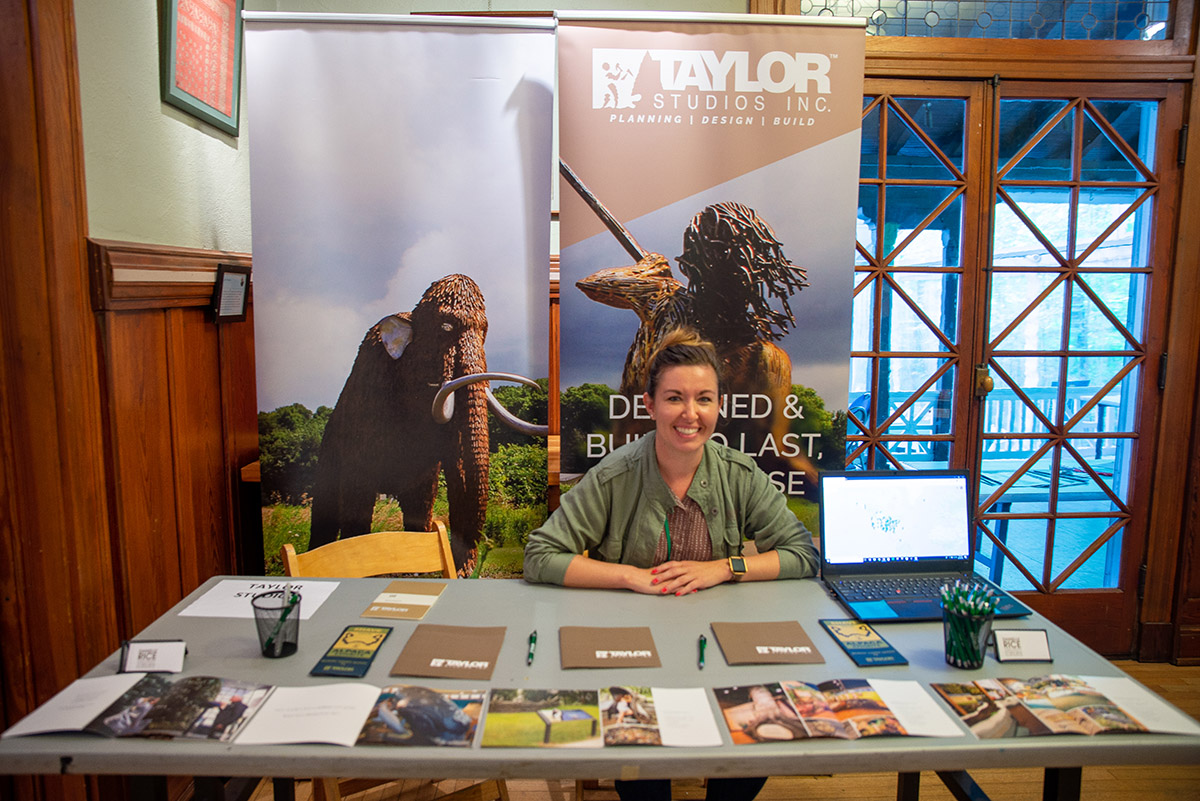 Taylor Studios, Inc's table display at the 2019 ANCA Summit.
Questions?
Please contact Membership & Programs Coordinator Daniel Auer at .