We hope to see you August 20-24, 2019 in Milford, Ohio at the Cincinnati Nature Center for the 2019 ANCA Evolve Summit!
Summit Guide
If you've registered for the Summit, read the

Summit Guide for all you need to know regarding how to prepare and what to expect. We will have printed Summit Guides for all participants upon arrival.
Live Auction
Is it time for a vacation, or do you want to step up your game with professional development? Through the Live Auction you can bid to purchase serene getaways, professional experiences, educational tools, and outdoor gear, all while supporting ANCA's operations. This year's Live Auction will be on Thursday, August 22 at 7:30pm as part of the Summit. See the

complete list of auction items for more information.
Registration
REGISTRATION FOR THE SUMMIT HAS CLOSED due to capacity. You can still read the Registration Brochure to learn more about the Summit or to plan your time if you've already registered. If you'd like to be added to the waitlist, please email Executive Director Jen Levy at .
Keynote Speaker: Nina Simon presents "OF/BY/FOR ALL"
Thursday, August 22, 8:30-10 am at the Holiday Inn & Suites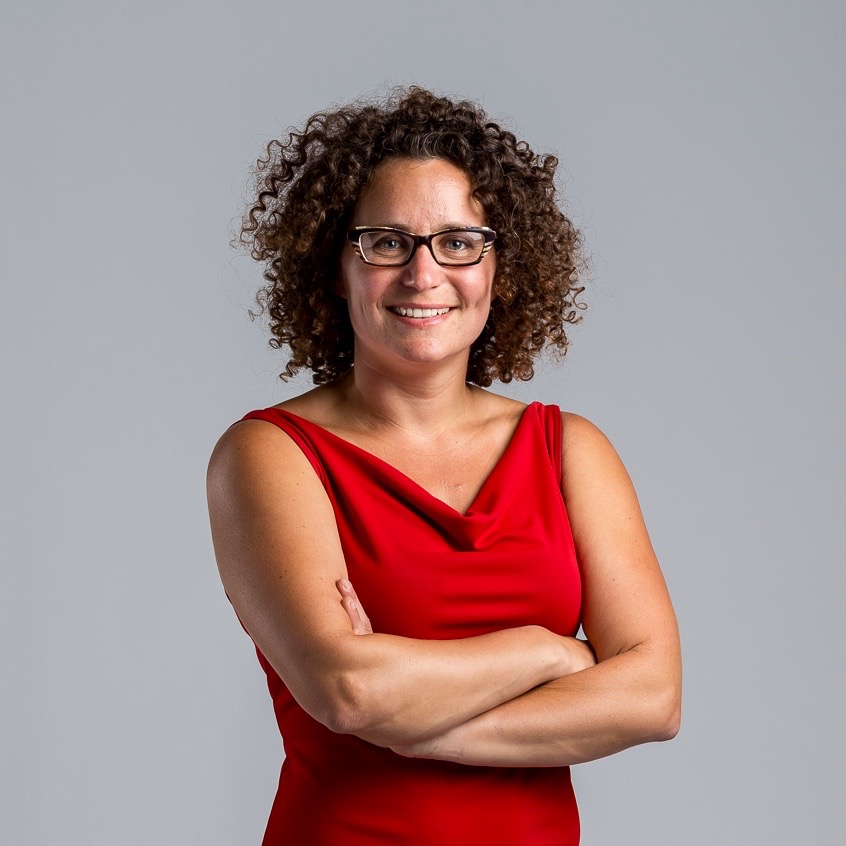 Nina Simon has been called a "museum visionary" by Smithsonian Magazine, a Silicon Valley Business Journal "40 under 40," and Santa Cruz County Woman of the Year for her innovative community leadership. She is the Executive Director of the Santa Cruz Museum of Art & History, and the founder of the OF/BY/FOR ALL movement. Nina is the best-selling author of The Participatory Museum (2010), The Art of Relevance (2016) and the popular Museum 2.0 blog. Previously, Nina worked as an independent consultant and exhibition designer with over 100 museums and cultural centers around the world. Nina began her career at the International Spy Museum in Washington, D.C.
During her keynote, Nina will share the vision behind OF/BY/FOR ALL. OF/BY/FOR ALL is a new global initiative to help civic and cultural organizations become OF, BY, and FOR their communities. Get inspired, get new tools, and get ready to make your institution stronger with OF/BY/FOR ALL.
Check out Nina's work online: OF/BY/FOR ALL, Museum 2.0 Blog, The Art of Relevance, The Participatory Museum, TEDx Talks here and here, and on Twitter. More information here.
About the Host Site: Cincinnati Nature Center
Just minutes away from the downtown urban core, Cincinnati Nature Center offers tranquility and solace among more than 1,600 acres of forests, fields, streams and ponds. With twenty miles of award-winning trails on two picturesque properties, the Nature Center provides spectacular experiences for people of all ages during all seasons. From enchanting spring wildflowers to the dazzling colors of autumn, the ever-changing beauty of nature attracts more than 210,000 visitors each year.
Cincinnati Nature Center is the largest member-supported nature center in the country. It provides the community with a unique and valuable education resource for innovative, nature-based learning opportunities in a variety of formats. School field trips, family and adult seasonal programming, summer camps, off-site travel, teacher retreats, in-school programs and volunteer classes all help connect individuals with nature.
Read about Area Attractions here.
Schedule
See the schedule overview here.
Fees
All lunches and dinners, Tuesday dinner through Friday dinner, are included with Full Package Summit registration. If you register for the 2-Day Rate, dinner the night before your first day through dinner on your second day are included. If you register for the 1-Day Rate, lunch and dinner are included.
The Summit registration fee does not include the optional Tuesday and Saturday Summit field trips. If you are bringing guests to the Summit, you can purchase meals, and field trips for them through the registration process.
ANCA Member*
(per person)

Full Package (Tues.-Fri.)
$560
2-Day Rate (Wed. & Thurs. or Thurs. & Fri.)
$510
1-Day Rate (Wed. or Thurs. or Fri.)
$300

*New to ANCA? The registration fee includes a one-year Associate Membership for all brand new members.
Financial Aid
ANCA provides scholarship funding based on financial need. Priority is given to applicants with small budgets and to first-time attendees. Please call Jen Levy at 435-787-8209 with any questions.
Deadline for submission was June 3
Awards were announced on June 17
Transportation and Lodging
Information about traveling to the Cincinnati Nature Center here.
Information about off-site lodging here and on-site lodging here**ON-SITE GUEST HOUSE SOLD OUT.
Thank you 2019 Summit Sponsors!
Your logo here! See all of our Sponsorship opportunities here.
Speaker Sponsor
Registration Sponsor
Contributing Sponsors
Table Sponsors
Check back here for more details about the Summit soon or sign-up here to get updates in your inbox. Add the 2019 ANCA Evolve Summit to your calendar here. Finally, join the Facebook Event to start connecting with other Summit-goers here.
See all the networking, sharing, and fun that took place during the 2018 Dream Big Summit here in a video produced by the host site, in our Facebook Event Photo Album, and in our Google Group where participants are sharing documents they discussed at the event!