Lodging at The Ecology School offers full immersion in the RELC Summit experience, as well as the opportunity to experience firsthand how the organization facilitates overnight housing. With the dormitory built to meet the Living Building Challenge, too, you can learn about sustainable living practices specifically within an RELC context.
Your stay at River Bend Farm — The Ecology School's campus — will allow you to maximize your RELC Summit experience, with easy access to all activities at The Ecology School. All of River Bend Farm will also be immediately available, with over three miles of trails, a one-acre sustainable farm, and a waterfront on the Saco River to explore.
Lodging at The Ecology School is included in the full registration fee for the RELC Summit. If you wish to stay at another location, please select the "Commuter" rate when registering for the event.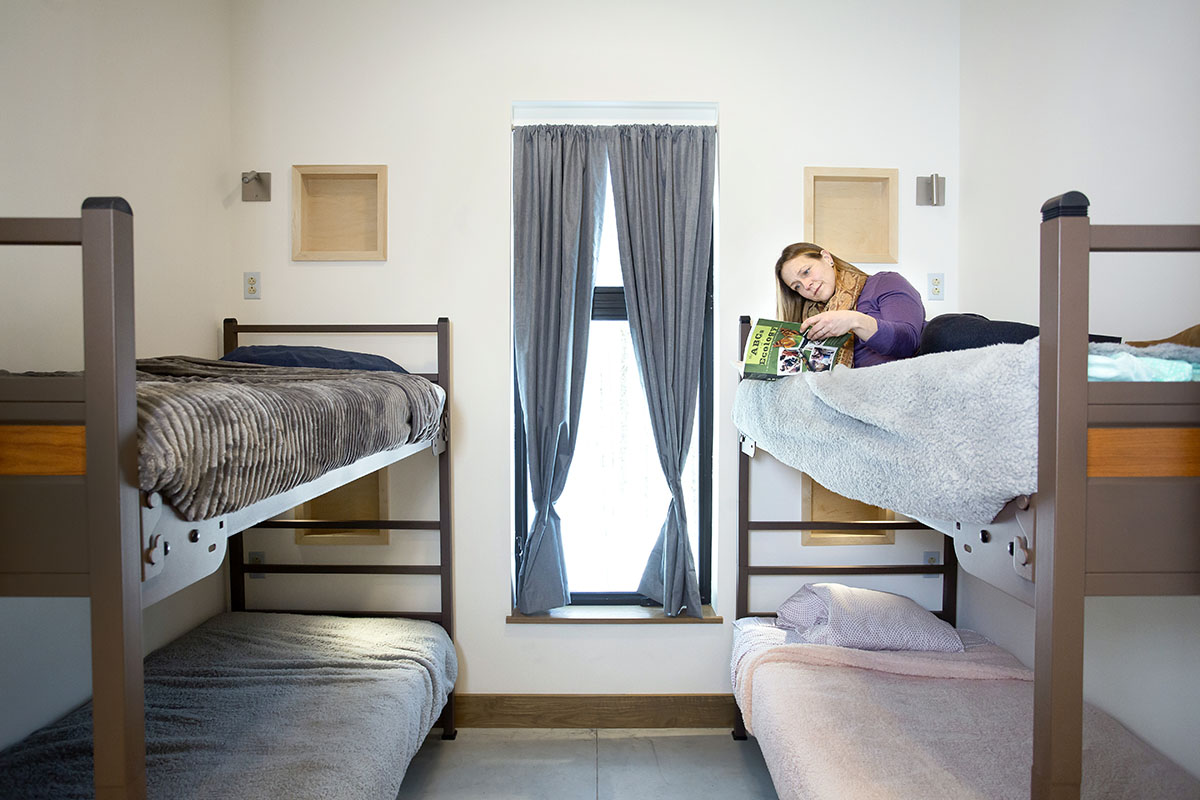 Accommodations
Rooms are simple and tidy, with two bunk beds in each. Rooming capacity will typically be limited to two people per room; you will have the option to choose your roommate(s) or have The Ecology School choose. You may also choose to reserve a single room for $350 when registering.
If you are coming with a cohort of four or more, you may choose to room as a group (this requires the use of the bunk beds). Each person receives a 10% registration discount for this option; please contact Alex Grindle at for a discount code before registering.
ADA-accessible rooms and bathrooms are available, and each room contains an air circulation system that circulates fresh air six times per hour.
Each room has:
2 bunk beds, regular twin size
A desk with a chair
A reading lamp
Wastebasket & recycling
Curtains
Space to hang clothes
Two or more electrical outlets
On campus you will also find:
Wifi in the Dining Commons and Meeting Yurts
A washing machine and dryer in a separate laundry room
Household-size refrigerator and microwave (Dining Commons)
A waterfront along the Saco River
3.5 miles of walking trails
1-acre vegetable farm
Lodging Elsewhere
You're welcome to stay at locations other than River Bend Farm, but you will need your own transportation to and from The Ecology School. If you want other lodging options, look for hotels in Saco, Maine or nearby.