August 21-25 at The Ecology School in Saco, Maine
THE ANCA ANNUAL SUMMIT provides the unique experience of connecting with other nature and environmental learning center administrators in person. There is no better way to discuss and share your questions, challenges, and lessons learned than directly with your peers at this empowering event.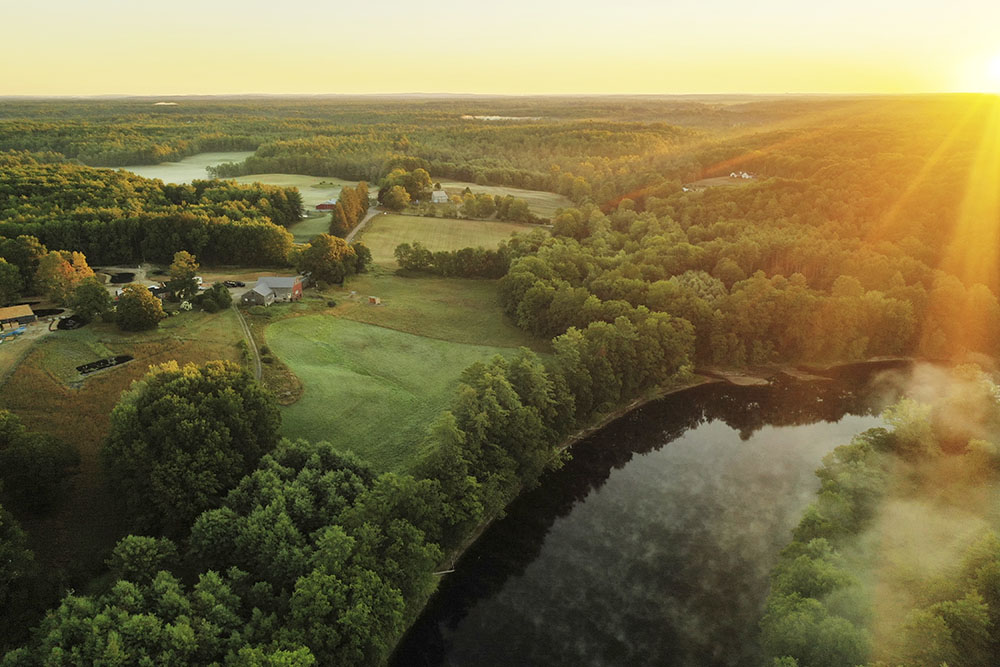 An aerial view of The Ecology School's campus in Saco, Maine.
The Ecology School
The 2023 ANCA Annual Summit will take place in person at The Ecology School, an outdoor school that transforms how people think about science, food, the environment, and themselves through joyful, hands-on learning for all ages. The Ecology School operates from its campus at River Bend Farm, a historic 105-acre farm located on a scenic bend in the Saco River, just twenty minutes from the Maine coast. The campus features an agroecology farm and buildings designed to meet the Living Building Challenge, so that visitors can directly explore sustainable living practices, food systems, and ecosystem conservation.
FAQs
Curious about the Summit? Here are some frequently asked questions about the event.
Still have questions? Email ANCA Membership & Programs Coordinator Daniel Auer at .
Sponsorship
Do you have a business that would benefit from engaging with Summit participants? We offer a variety of sponsor packages through which you can support the nature center field while building brand awareness and marketing leads among decision-makers at organizations throughout North America.