By Alexa Seeger, Development & Events Manager
Fenner Conservancy — Lansing, MI

Note: this is part of a series on how ANCA members are responding to the COVID-19 crisis.
Typically when writing an article about Fenner Nature Center's Maple Syrup Festival I begin with sensory imagery, like the faint woodsy smell of sap intermingling with the sweet smell of sucrose and smokey smell of the wood fire, all coming from our sugar shack. I like to open with these images because, for me and many of our long-time visitors, these smells are linked with childhood memories of comfort and community that is found in a sugarbush and is so central to Michigan's syrupping culture.
This year, though, the scents most prevalent were bleach and sprayed Lysol as we prepared for a festival we did not know if we would be able to host. Ultimately, we made the decision on March 11 to cancel our Maple Syrup Festival scheduled for March 14.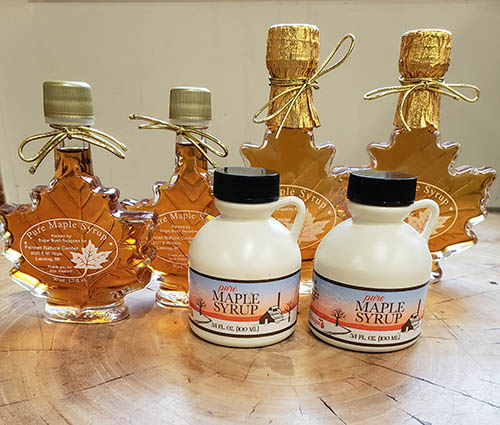 Pure maple syrup options at Fenner Nature CenterOur Maple Syrup Festival, one of two annual events, functions as a significant fundraiser for our non-profit Fenner Conservancy which manages Fenner Nature Center. In discussion about whether or not to cancel the festival, considerations were made about whether it would be more cost effective to proceed or cancel and what we could do to recoup some of that revenue.
The idea was put forth to offer the maple products we had purchased for the event in an online marketplace. Generally, the only things we offered for sale on our website were memberships or program registrations, fulfilled with an email or letter. With a full time staff of three and the unrealistic overhead cost of shipping, it generally isn't feasible to offer products for sale. However, with a firm decision made to cancel the festival Wednesday night, our staff's energy was freed up to pivot to an online forum for festival sales.
Our three main priorities became developing the Maple Marketplace, announcing the festival's cancellation and getting sales. First thing Thursday, our program manager, Jenny Mensch, began building the web pages that would house our Maple Marketplace, developing content and creating the online process for ordering. In order to streamline the ordering process, our executive director created packages, like our "Snack Pack," "Essentials Pack," or the more specialized "Backyard BBQ Pack" for grill masters and the "Cozy Pack" for maple tea enthusiasts. Whenever our staff had a spare moment, we began pre-assembling these packs. Our team also implemented a "Curbside Pickup" protocol and created in-house procedures for handling online purchases, to further streamline a process our staff had never had to facilitate.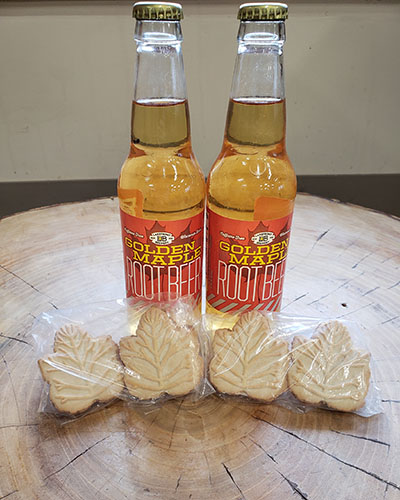 The "Maple Syrup Snack Pack" at FNCIn tandem with the back-building, our communications team began crafting strategic communications. Our partners at GÜD Marketing sent a film crew out to develop a video message announcing the cancellation of our festival, while focusing on the need this loss of revenue created and how patrons could support the organization with purchases from the new Maple Marketplace. As part of my roles, I wrote communications for key audiences, including the press, our volunteers, our board members, our members and our social media followers, all including a call to action of how they could still support the organization. Specifically, they were asked to consider purchasing a Maple Marketplace pack and to spread the word.
Much of our success in pivoting so quickly comes from frameworks we already had in place. We were able to quickly build out an online marketplace because we transitioned our website to the Wordpress platform in 2016 and already had the WooCommerce plugin installed. We were able to spread the word quickly because we have a strong social media following, inclusive email, iContact and press lists, and a well-established partnership with GÜD Marketing. We also have a team that is used to working quickly and in tandem. Our ability to divide and conquer enabled us to launch the Maple Marketplace less than 36 hours following the decision to cancel the festival. The Maple Marketplace closed March 20, having received 40 orders and generating more than $2,000 gross.
———
Want more stories like this? Join our mailing list for regular updates from ANCA: