by Keanna Leonard | Grand Island, NE
"ANCA helped me define what our center could be," declared Kitty Pochman. She was new to the nature center world when she was hired in 2007 as the executive director of the newly formed Linda Loring Nature Foundation in Nantucket, Massachusetts. Though she had managed other non-profits, she was unsure of what the nature center should look like.
She began her search for information on the internet. ANCA was one of the first websites she came across. As Kitty read through the site, she saw it was a different kind of organization. She was so impressed that she joined and made a note to attend the next summit.
But before she attended that summit, she reached out to ANCA member Charity Krueger, now retired executive director at Aullwood Audubon Center and Farm, in Dayton, Ohio. "Charity graciously took time out of her busy day to allow me to come, tour her center, and pick her brain. She was so welcoming that day. Then she helped me navigate my first summit and introduced me to more open and caring people."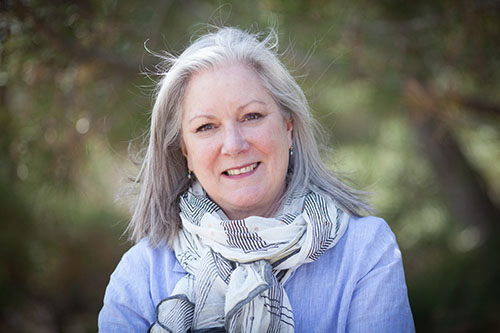 From those first two encounters with ANCA members, Kitty knew she had found the organization that would help her move the fledging Linda Loring Nature Foundation forward. "There is not a competitive spark within the ranks of ANCA. The ANCA culture is a kinder, gentler world that makes it easy for me to bounce ideas around and ask questions. I love that I can take big concepts I learned and fit them to my center. It is freeing to know that it is okay to do your own thing."
For Kitty, the best way to learn is to attend the summits. "Besides the professional learning and networking, I have gained so much from the friendships I have developed over the years. I have met the most amazing people through ANCA who have helped me see the world through different lenses and see details that I would otherwise miss."
Kitty goes on to say, "But ANCA is so much more than the summits. Regional meetings are another important avenue to stay connected with the nature center community. I even help coordinate these meetings in my region. The staff is phenomenal! They go above and beyond to help find answers and direct you to great resources. I also love being a part of the ANCA Mentoring Program. I grow with each interaction, opening my mind and heart to other situations."
Under Kitty's leadership, Linda Loring Nature Foundation is now a growing, thriving part of the Nantucket community. "I attribute the success in part to ANCA. There is no other organization that provides all the opportunities to develop leadership skills crucial to keep nature centers viable in an ever-changing world. I believe so much in what ANCA is doing that I'm now a member of the board of directors. I know it has almost become a cliché, but it is so true. ANCA is the voice of the profession."