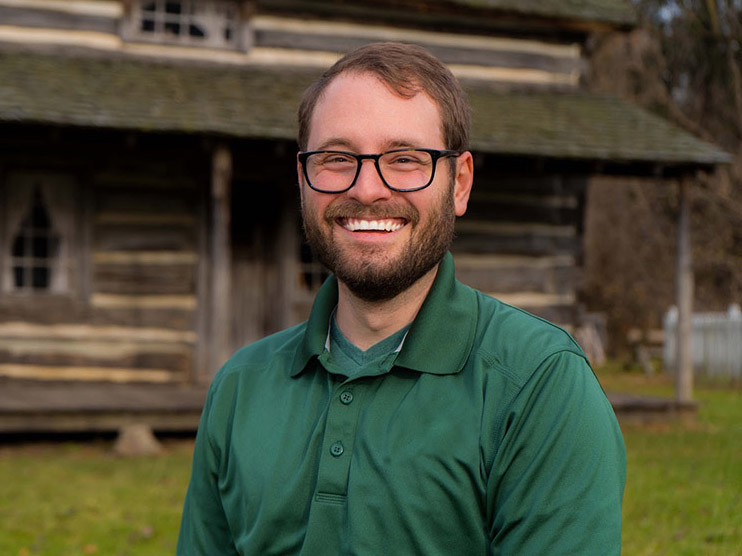 We're excited to introduce our new Membership & Programs Coordinator, Daniel Auer. Members may already know Dan from his past involvement in ANCA, as he became a member in 2017 and has regularly attended ANCA events since then. Dan has worked at both residential environmental learning centers and nature centers in a variety of roles, and he brings over a decade of experience in our profession to this position.
In this newly-created role, Dan will serve as the main contact person for ANCA members and business partners, and coordinate ANCA events including the Annual Summit, the RELC Summit, and ANCA CONNECTS programs. We look forward to Dan's contributions in this work and to our larger organizational goals as outlined in the ANCA Vision of Success 2025.
Dan resides outside of Detroit, Michigan (ancestral and contemporary land of the Anishinaabe peoples) and adds to our remote team that also works in Dayton, Ohio (land of the Shawnee and Miami), with our main office in Logan, Utah (land of the Eastern Shoshone and Shoshone-Bannock). Dan has been active in ANCA's Michigan Peer CONNECTS meetings and we're excited for him to continue connecting with this area of ANCA members.
If you'd like to welcome Dan to the ANCA team, you can email him at — and you can reach him there any time regarding your ANCA membership.
I am especially excited to welcome Dan to the staff as our first full-time Membership and Programs Coordinator. In July, Asa Duffee, Director of Marketing & Communications, was promoted to full-time, and for the first time in our history ANCA employs three full-time professionals. This has been a vision of ours for several years and I am thrilled we have been able to grow our organizational capacity to better serve our members and the profession.

— Jen Levy, ANCA Executive Director