Description
This in-person event has been canceled.
We and The Ecology School have made the difficult decision to cancel the 2022 RELC Summit, originally planned for Jan 14-18 at The Ecology School in Saco, Maine, because of the current state of the pandemic. We will offer full refunds to those who had registered for the event. Thank you for your understanding and support of the RELC community.
Virtual Gathering: Friday, Jan 14
11am-1pm AKT / 12-2pm PT / 1-3pm MT / 2-4pm CT / 3-5pm ET
Though we can't meet in person, we still want to offer an opportunity for the RELC community to connect. Please join us for this free virtual gathering where you can meet with peers from other residential facilities and address topics specific to RELCs.
The gathering will use an Open Space format, where we'll have topic-specific breakout rooms. Each breakout room will feature a discussion with a facilitator; we encourage you to participate in the discussion and bring your questions, challenges, and solutions to the conversation.
This event is open to everyone in the RELC community.
Questions?
Contact Alex Grindle, Director of Programs at The Ecology School: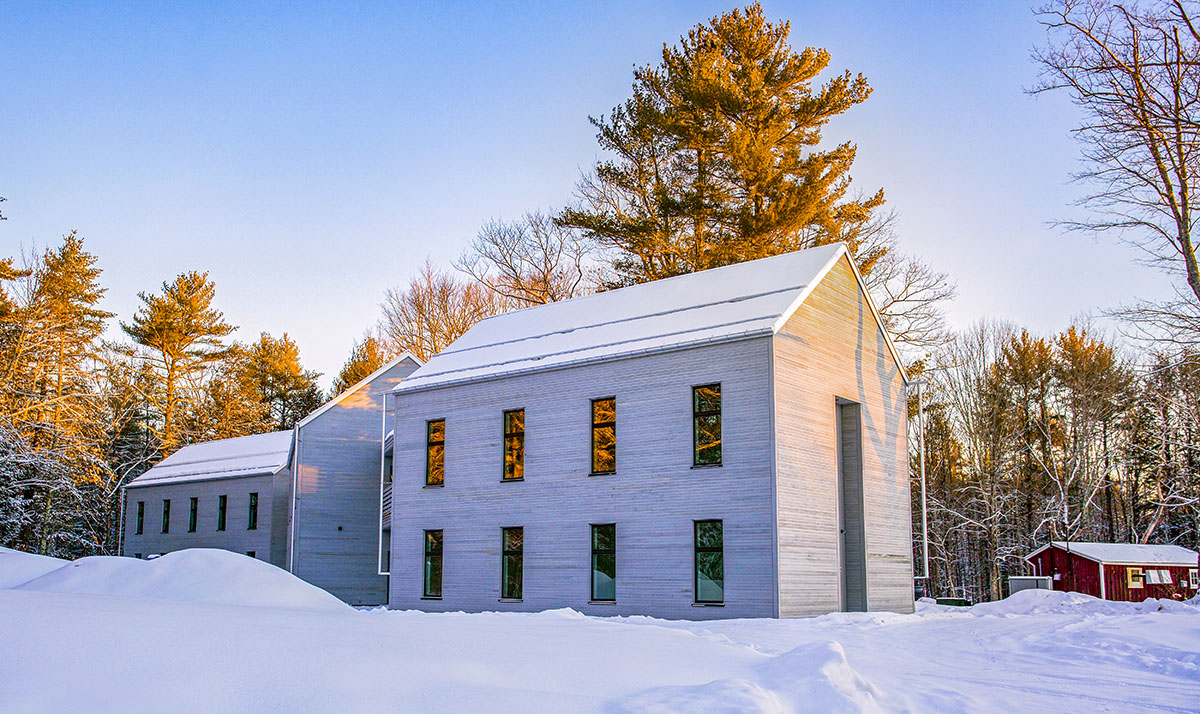 An outside view of The Ecology School's dormitory.